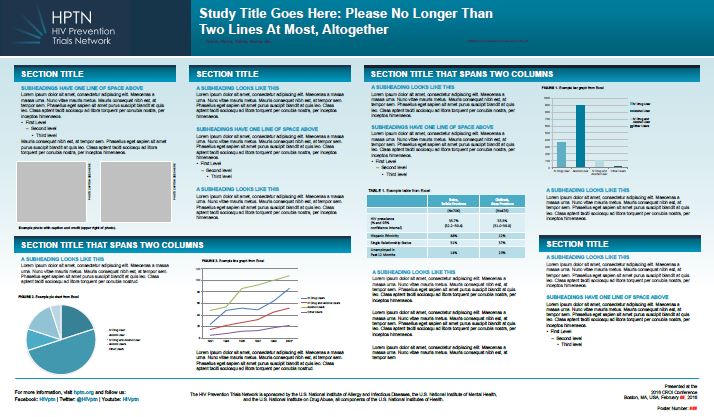 UPDATED 2017

The new templates reflect changes in how HPTN acknowledges NIH/NIAID sponsorship.
The HPTN PowerPoint and Poster templates should always be used for presentations related to HPTN or an HPTN study. Sponsor text already incorporated into these templates should not be altered in any way.
Each conference requires different-sized posters, so be sure to print posters according to size specifications as determined by the conference guidelines. Please contact HPTN Communications for any questions regarding poster templates.